** ATP IS SHIPPING EVERYDAY DURING THIS NEW COVID-19 WORLD ORDER **
Catalog Home
>
Vehicle Specific
>
Ford Ecoboost
Garrett Intercooler (CARB Legal) for 2015 to 2018+ Mustang 2.3L Ecoboost, Gray, P/N: 857564-6001
Quantity in Basket:
None
Code:
ATP-M23-020
Price:
$662.18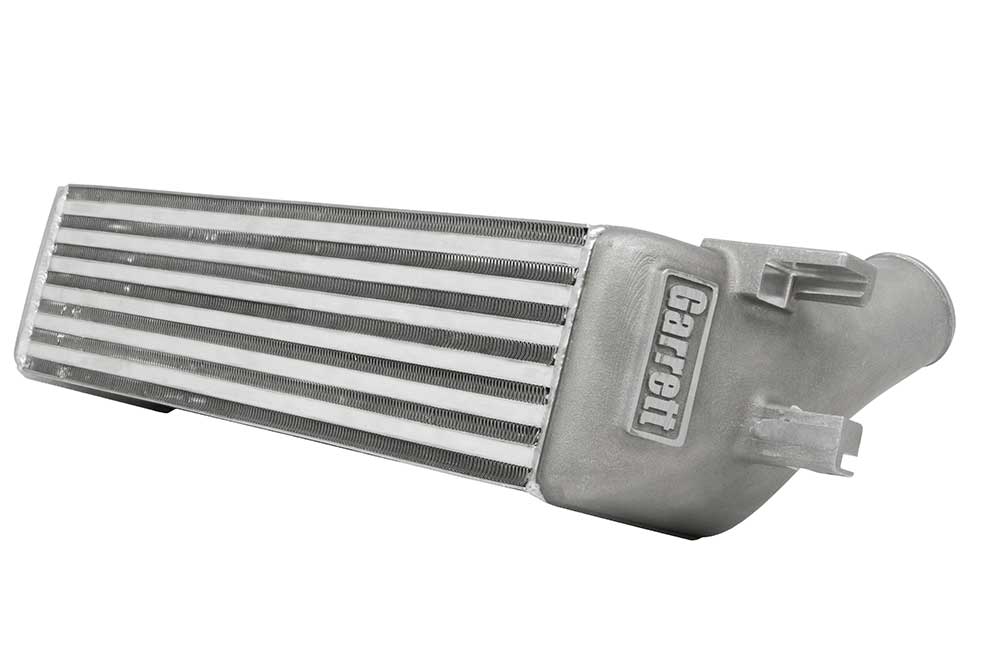 Click to enlarge images
PRODUCT DESCRIPTION:
600HP Garrett Intercooler (CARB LEGAL) for 2015 to 2018+ Mustang Ecoboost. Tig welded Garrett end tanks which fit stock charge pipe hoses, clamps and bolts. Direct replacement upgrade to the stock intercooler with a 60% larger core and CARB approved 50 state emission legal!
** Fitment confirmed for mid-cycle refresh 2018+ Mustang Ecoboost; and model years 2015 to 2017 Mustang Ecoboost!! **
PRODUCT FEATURES:
Supports up to 600 horsepower
Up to 30% reduction in pressure drop
Up to 40 degree reduction in charge air temperature
Aluminum Garrett core featuring advanced in design and bar & plate construction
Tig welded Garrett end tanks
CARB E.O. # D794 approved 50 state emission legal performance upgrade
PRODUCT SPECIFICATIONS:
Core Length: 21 inches
Core Height: 5.75 inches
Core Width: 5.32 inches
Inlet Diameter: 2.75 inches
Installation Instructions
APPLICABLE GARRETT PART NUMBERS:
857564-6001