Click to enlarge images
Click to enlarge images
THE ALL NEW GARRETT G SERIES
TURBOCHARGERS
Garrett G Series Highlights:
EVOLUTIONARY ULTRA HIGH FLOW G-Series Turbine Wheel
Advanced aerodynamics G Series Compressor Wheel
Compact Standard Package
Ball Bearing CHRA Rotating Assembly
Standard & Reverse rotation (spins counterclockwise) options
The Results: +20% More Horsepower & Quicker Spool!!!
Introducing the next evolution in performance, the Garrett G Series Ball Bearing Turbochargers. The Garrett G Series combines the latest performance turbocharger technology and advanced aerodynamic designs. The result, is the highest horsepower small frame turbocharger!!!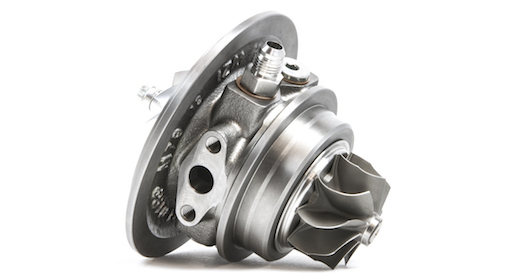 Garrett G Series Turbine Wheel:
By incorporating the latest and advanced ULTA HIGH FLOW aerodynamic designs within the Garrett G Series Turbine Wheel, G Series models offer previously unimagineable power levels by frame size and improvements in spool! Made from Mar-M super alloy, the G Series Turbine Wheel withstands up-to 1050 degrees Celsius; +200 degrees Celsius over inconel turbine wheels.
Garrett G Series Compressor Wheel:
Forged fully-machined compressor wheel and new aerodynamics design increases maximum horsepower output, up to +30%. The G-Series aero design not only increases peak flow but higher power levels within a large operating RPM range.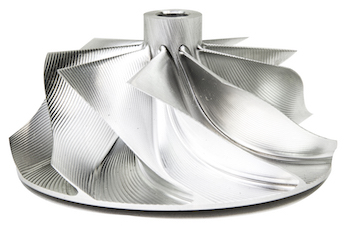 Garrett G Series Turbine Housings:
Standard Garrett Stainless Steel material. V-band CHRA to Turbine Housing interface for a full 360 degree rotation. Available in T25 and V-Band inlet options; and internal or external wastegate configurations. Additional turbine housing options coming soon!

Garrett G Series Additional Features:
Includes oil feed and coolant fittings.
Reduced size bearing cartridge and twin piston rings on both sides of the wheel assembly for increased durability and reduction in oil leakage.
Pre-tapped speed sensor port and boost pressure signal port.
NEW compact design bearing housing and CHRA to Turbine Housing V-band Connection.
NEW and improved oiling and cooling system.
Garrett G Series Models:
The Garrett G series is available in G25-550 and G25-660 models, including standard and reverse rotation. ADDITIONAL MODELS COMING SOON!!!
Garrett G Series Models:
Turbo
Model
Comp.
Wheel
Inducer
(mm)
Comp.
Wheel
Exducer
(mm)
Comp.
Wheel
Trim
Turbine
Wheel
Inducer
(mm)
Turbine
Wheel
Exducer
(mm)
Turbine
Wheel
Trim
Bearing
Type
Flow
Capacity
G25-550
48
60
65
54
49
84
BB
550
HP
Garrett G Series
Reverse Rotation Models:
Turbo
Model
Comp.
Wheel
Inducer
(mm)
Comp.
Wheel
Exducer
(mm)
Comp.
Wheel
Trim
Turbine
Wheel
Inducer
(mm)
Turbine
Wheel
Exducer
(mm)
Turbine
Wheel
Trim
Bearing
Type
Flow
Capacity
G25-550 RR
48
60
65
54
49
84
BB
550
HP